Vast and borderless, the art world is in as much constant fluctuation as our real world is. Trends come in and out of style, and if one were to closely ponder upon the pieces being released at a certain time, they'd notice similarities and consistencies across a board of artists- using different mediums, from different cultures, etc.
Freddi Wald peels back the curtain to the (current state of the world's) craft room, one can definitively see that there are some notable sensations taking over the art realm. 
Florals And Romanticism
Feminine and dainty or human and metaphorical- however someone interprets the trend of floral juxtaposition and the resurgence of the romantic era is absolutely correct.
One thing that can be universally agreed upon is that the look of this art is dreamy and almost otherworldly in energy. Utilizing the look of floral silhouettes, editing botanical aspects into photography, or even painting human figures with plant-like aspects- there are countless different approaches to this trend, and all of them are stunning.
Perhaps some of the most popular interpretations of this style are the return of the human to their roots, or their most primitive, basic ways. Other people look to it as word-play on the term "human nature".
Two artists that are particularly leaning into this art form are photographer Marlies Plank, who captures youthful energy in the natural world, and Karenina Fabrizzi, a contemporary artist who focuses on blossoming florals' balanced with the human body.
Virtual Art Experiences
Technological advances may not seem like a world development that directly impacts the art world, but with the consistent rise of virtual experiences in the art community, it's clear that art transcends the expected use of pen and paper.
With the progression of virtual reality on everyone's minds, art exhibits are becoming more and more immersive. It truly allows patrons to experience art in an entirely new way, akin to being transported to an entirely new world or reality.
The "Burning Man" exhibit, which was held in the Black Rock Desert in Nevada, is likely one of the most popular immersive art experiences in recent years. Involving large-scale sculptures, art that beckons all five senses, and hindered by anything but walls- those who were lucky enough to take in the event had nothing but kind words to say about it.
These types of art experiences are all about breaking boundaries and making art accessible, which is a prominent theme for 2022.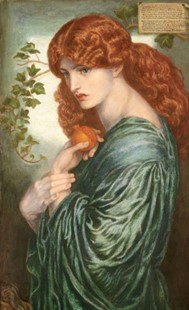 The Body in Focus
The human body should be celebrated in its rawest form- not photoshopped and unfiltered, just as we are in life. In a society where people are consistently boxed into what to wear, what to look like, and what we need to inject and lift, the art world dares to be different.
Portraiture is on the rise yet again, but with a very necessary twist. Instead of focusing on looking aesthetically pretty, artists are looking to add a truly humanlayer to their artworks. That means placing a loving focus on cultural differences, individual identity, and a personal narrative.
Lumina Himid CBE RA hones in on the theme of reclaiming personal identity in the Black community- her works reshaping society one brush stroke at a time.