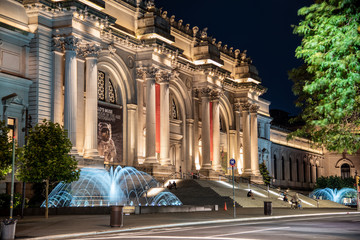 Cultural centers such as art museums are important to our communities for several reasons. Among them is the unique position that these museums are in to educate individuals and contribute to a diverse, rich physical and social environment. Professionals working in these settings are able to demystify the space for casual audiences, fueling a love for the arts and history that can last a lifetime.
Frederica "Freddi" Wald is a professional in the arts industry who has dedicated herself to helping others explore their passion for the space and learn about all of the moving parts that make museums possible. Through high-level resources that speak to the importance of the arts industry, recent news and trends, and the numerous ways to explore one's love for arts and culture, she hopes to inspire others to see cultural centers in a new light.
About Frederica "Freddi" Wald
Frederica Wald is a business development professional who has built a career around her expertise in crafting, managing, and executing initiatives within leadership roles. Her specialties include revenue generation, communications, creating innovative marketing campaigns, and building strong partnerships with collaborators.
Freddi Wald is well known for her love for and support of the arts. Currently, Freddi combines her passion for art and her business acumen as Head of Membership, Deputy Chief Development Officer at the Metropolitan Museum of Art. There she is responsible for overseeing a vast membership program of over 130,000 patrons and members. Her ability to provide creative, strategic leadership empowers her to expand the scope of the museum to reach more members while continuing to grow audiences and optimize the membership experience. She maintains that cultural centers should prioritize the ever growing wants and needs of attendees to remain historic and educational resources for the public.
Colleagues of Freddi Wald speak to her profound talent for building and managing efficient teams, providing all of the tools required to forge success on their professional development path. As a marketer, Freddi sees the importance of ensuring that people feel connected to the multiple initiatives for which she is responsible while emphasizing an empathic and inclusive approach to business. Meanwhile, as an individual with a profound appreciation of the arts, she looks to inspire others to connect with their appreciation of art and history through cultural centers.
Freddi Wald Evaluates the Importance of Access to Art Museums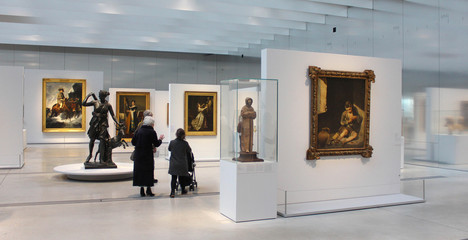 One of the most important facets of Freddi Wald's job as Head of Membership, Deputy Chief Development Officer is connecting with others to educate them on the important roles cultural centers play within our communities. Naturally, many of us know that museums are enjoyable places to spend time, however, there are plenty of people out there who may not know exactly why access to museums is so important. Here, Freddi Wald explores a few of the benefits that access to museums can have for members of our communities.
Teaching History
One of the primary benefits of museum attendance is that it empowers individuals to learn from the past and contextualize events in history. It is critical to look at history through a contemporary lens too. Museums are powerful for their ability to give us perspective and provide accounts of various pieces of history. This perspective is crucial, especially in times when it is easy to see the multiple factors that are working in tandem to divide us. Learning, understanding, and contributing to conversations through museum attendance is an excellent way to combat ignorance and avoid the pitfalls of repeating the past.
Providing Understanding and Appreciation for Various Cultures
Museums are notable for their ability to help us feel connected to other groups and cultures. This is because the pieces at museums are representative of various backgrounds, ethnicities, and time periods, showing us that- while we may be different- there are many distinct similarities between others in the human experience. In some cases, museum attendance can introduce us to interests that we otherwise may not have discovered. Exploring our connection to others in our communities through art is a great way to understand and appreciate the diverse groups that make up our world.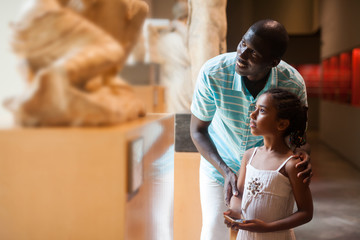 Growing Inspiration
A huge benefit of museums is that they can be great sources for inspiration, whether it be for creating art of your own, self-reflection, or just getting a feeling of being recharged. Visiting a museum gives many attendees an overall sense of creativity often stimulating new ideas or inspiring individuals to get creative themselves. It is hard not to feel a spark when gazing at pieces from different historical settings, countries, and by artists of all different walks of life.
Connecting with Others
Through visiting exhibits, lectures, and allowing oneself to get immersed in the environment of an art museum, guests are sure to be sharing spaces with others who share their love for art and history. Frederica Wald notes that art museums are also important pillars of the community because they host events throughout the year that encourage others to connect through their love of the arts. These events such as lectures from acclaimed guest speakers, cocktail parties, and new exhibit openings are all places where art lovers can meet friends and make new ones within their communities.
More from Freddi Wald
Freddi Wald acknowledges that many there are many people out there who would like to learn more about the ins and outs of working at a cultural center. To help fuel their passion for the arts, Frederica hopes to update this website with high-level resources that will help individuals grow their understanding of the field. Future posts will include topics such as trends cultural centers have employed since COVID, technological innovations integral to improving the visitor experience, and information on what individuals are commonly looking for through membership at our nation's cultural centers.
If you are interested in learning more about the arts from a professional such as Frederica Wald, be sure to check this website frequently for updates!